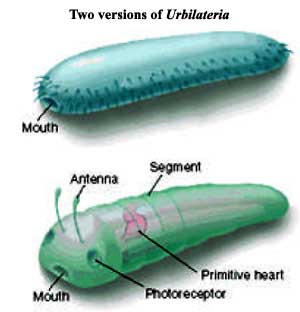 two conceptions of Urbilateria
ScienceDaily (June 28, 2012) — University of Alberta researchers have uncovered physical proof that animals existed 585 million years ago -- 30 million years earlier than previous records show.
Of course, plants and mosaic organisms that had features of both plants and animals existed before the first animals.
See
Date of earliest animal life reset by 30 million years
Subscribe to the Rightardia feed:
http://feeds.feedburner.com/blogspot/UFPYA
Rightardia
by
Rightard Whitey of Rightardia
is licensed under a
Creative Commons Attribution 3.0 Unported License
.
Permissions beyond the scope of this license may be available at
rightardia@gmail.com
.