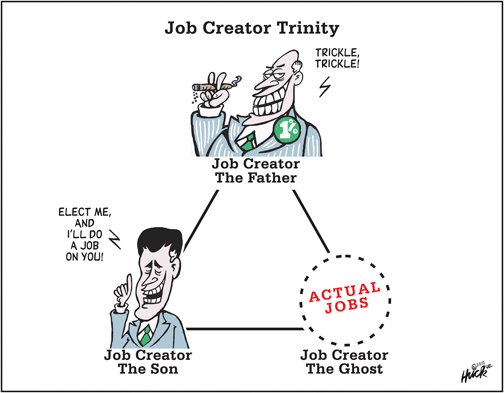 So true. When GW Bush was in office, he talked about worker productivity, but rarely about employment or unemployment.
Modern
Democratic presidents have outperformed Republicans in job creation by a 2:1 ratio.
Graphic:
http://www.truthfulpolitics.com/http:/truthfulpolitics.com/comments/u-s-job-creation-by-president-political-party/
cartoon:

Subscribe to the Rightardia feed:
http://feeds.feedburner.com/blogspot/UFPYA
Rightardia
by
Rightard Whitey of Rightardia
is licensed under a
Creative Commons Attribution 3.0 Unported License
.
Permissions beyond the scope of this license may be available at
rightardia@gmail.com
.