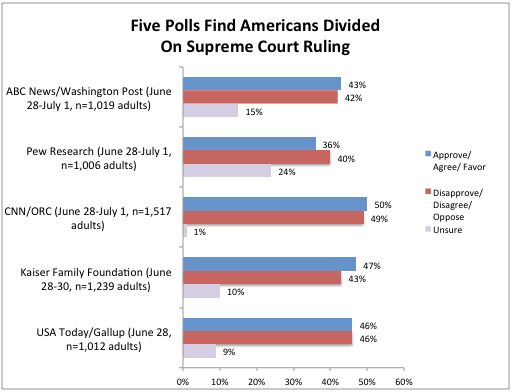 Rigtrardia doubts if Social Security or Medicare united the country either. But the programs were greatly needed in their time.
Republicans think the Supreme Court ruling will activate their base.
Well, the ruling is just as likely to activate Democrats who were buoyant after the ruling.
See
Obamacare Polls Find Supreme Court Ruling Not Uniting Americans
Subscribe to the Rightardia feed:
http://feeds.feedburner.com/blogspot/UFPYA
Rightardia
by
Rightard Whitey of Rightardia
is licensed under a
Creative Commons Attribution 3.0 Unported License
.
Permissions beyond the scope of this license may be available at
rightardia@gmail.com
.