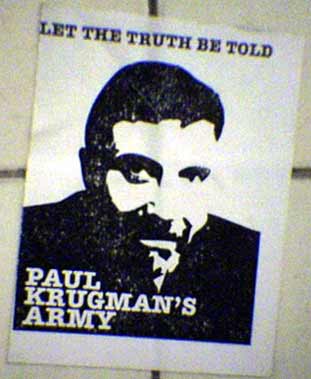 Paul Krugman said this in a NY Times editorial titled
Egos and Immorality
:
Wall Street has responded — predictably, I suppose — by whining and throwing temper tantrums.

And it has, in a way, been funny to see how childish and thin-skinned the Masters of the Universe turn out to be.

Remember when Stephen Schwarzman of the Blackstone Group compared a proposal to limit his tax breaks to Hitler's invasion of Poland? Remember when Jamie Dimon of JPMorgan Chase characterized any discussion of income inequality as an attack on the very notion of success?

But here's the thing: If Wall Streeters are spoiled brats, they are spoiled brats with immense power and wealth at their disposal. And what they're trying to do with that power and wealth right now is buy themselves not just policies that serve their interests, but immunity from criticism.
graphic
:
http://www.nndb.com
See the complete editorial:
http://www.nytimes.com/2012/05/25/opinion/krugman-egos-and-
immorality.html?_r=1&hp
Subscribe to the Rightardia feed:
http://feeds.feedburner.com/blogspot/UFPYA
Rightardia
by
Rightard Whitey of Rightardia
is licensed under a
Creative Commons Attribution 3.0 Unported License
.
Permissions beyond the scope of this license may be available at
rightardia@gmail.com
.