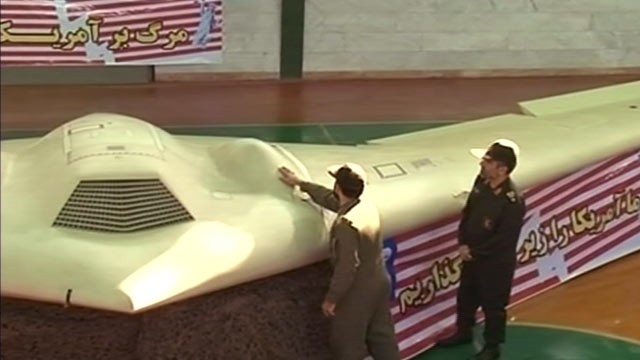 The US has rejected Iran's claim that it brought down the Lockheed Martin RQ-170 Sentinel. For good reason, some Chinese cyber whiz kids brought down the
RQ-170
drone.
Supposedly
the US intelligence agencies discovered the culprits were a Chinese cyber warfare team which seized control of the drone. The Chinese told the told Iranians where and when to hold out their arms to catch it.
The Obama administration is keeping this information SECRET. It does want not to compromise US economic relations with China, especially in a presidential election year.
Republican contenders will probably use this information to attack President Barack Obama.
His critics already accuse him of being soft on North Korea. Obama cannot afford to have US inaction against China added to his opponents campaign fodder.
A DEBKAfile article appears to confirm thus story.
source:
http://www.godlikeproductions.com/forum1/message1773050/pg1
Subscribe to the Rightardia feed:
http://feeds.feedburner.com/blogspot/UFPYA
Rightardia
by
Rightard Whitey of Rightardia
is licensed under a
Creative Commons Attribution 3.0 Unported License
.
Permissions beyond the scope of this license may be available at
rightardia@gmail.com
.