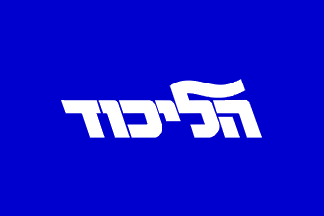 By Chaim Levinson, Haaretz Correspondent
Rank-and-file Likudniks and lawmakers in the ruling Likud party lambasted the Obama administration at a gathering on Saturday, in response to Israel's decision to temporarily freeze construction in West Bank settlements.

MK Dani Danon organized the meeting after Culture and Sports Minister Limor Livnat (Likud) launched a verbal attack over the matter on U.S. President Barack Obama's administration, which she branded "terrible."

While Prime Minister Benjamin Netanyahu immediately distanced himself from her comments, the activists at Saturday's conference leveled further criticism at Obama over the moratorium, which Israel undertook to carry out in the wake of tremendous U.S. pressure.

"The Obama administration is an enemy of the Jews and the worst regime there ever was for the State of Israel," said Yossi Naim, the head of the Beit Aryeh regional council, at the Ra'ana meeting. "I announce to Obama: You won't be able to stop us."


The mayor of the West Bank settlement of Ariel, Ron Nahman, called Netanyahu's announcement of the settlement freeze a disgrace.

Directing his comments to Livnat, he said: "I am proud and happy that you said what you said, because you had the public courage to say what most of the public feels ever since Obama came to power."

Nahman repeatedly referred to the U.S. leader as "Hussein Obama," omitting his first name.

Ya'alon cancels lecture in Kiryat Arba in face of rightist protest

Meanwhile, Vice Prime Minister Moshe Ya'alon (Likud) cancelled a appearance at the settlement of Kiryat Arba on Saturday, due to a plan by right-wing activists to stage a protest the settlement freeze.

Ya'alon, who also strategic affairs minister, was meant to speak about "taking responsibility" to hundreds of teenagers at a gathering organized the local council.

But a group of right-wingers, including prominent activists Itamar Ben-Gvir, Noam Federman and Baruch Marzel, went to the hall where Ya'alon was meant to speak, with the intention of protesting against the minister's support for the settlement freeze.

Ya'alon's security representative saw the rightists, who were holding placards, and announced that the minister could not enter the building while they were still there. Following a 40-minute discussion, Ya'alon decided to leave the site without speaking.

Ben-Gvir said in response: "Whoever voted in favor of strangling the settlements will not be surprised that people want to protest against him."

source: http://www.haaretz.com/hasen/spages/1131258.html

Subscribe to the Rightardia feed: feeds.feedburner.com/blogspot/IGiu

Netcraft rank: 5023 http://toolbar.netcraft.com/site_report?url=http://rightardia.blogspot.com